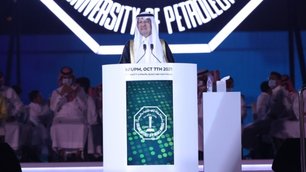 Peace, Justice, and Strong Institutions
KFUPM is committed to providing equal opportunities to all and ensuring that all students and employees are given their full rights according to law.
---
University Governance Measures
The President is the Chief Academic and Executive Officer of the University, governed by a Board of Trustees. The current Chairman of the Board is His Royal Highness (H.R.H.) Prince Abdulaziz bin Salman Al Saud, who also serves as Energy Minister. KFUPM Organization
KFUPM's students participate in social activities as volunteers. The aim here is to introduce students to social responsibilities through several activities targeting patients, the elderly, the children, the environment, and general facilities. (The 13th Volunteering Day)
All relevant internal and external stakeholders of the university are identified and engaged in decision-making and issue-resolution processes of the university. KFUPM lays a high emphasis on forging deeper contacts with the general public and key stakeholders, which not only boosts the general perception of the university but also enriches mutually beneficial relationships in the society.
Wider participation from stakeholders in decision-making helps to adopt flexibility and avoid barriers through open-ended communication.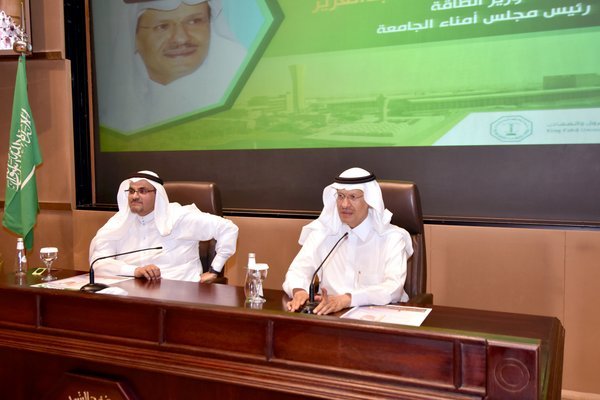 KFUPM follows the kingdom laws which have strong regulations regarding corruption and bribery. In the campus community, safety and security measures guarantee a calm and secure environment where crime is essentially non-existent. KFUPM has a zero-tolerance policy for any kind of bribery and corruption. Any violation of the Sharia Law is taken very seriously by KFUPM and could result in harsh consequences. KFUPM Code of conduct (Section 2.2)
The American higher education system is used as the primary model for the academic freedom policy- with local adjustments as deemed necessary. The requirement that all technical topics be taught in the English language is the most extensive of all policies. It guarantees the relevance of technical material as well as the capability for graduates to communicate with managerial, technical, and scientific leadership of significant industries both on national and international level.
Working With Government
Initiatives in research seek to address complicated problems, broaden knowledge for all individuals, and have a broader societal influence. Each year, its full-time researchers work with researchers from other research institutes and departments of the government to produce hundreds of technical research papers, reports, and results, for private and public clients. One of the most important features of our work is truly interdisciplinary research at centers such as: Advanced Materials, Communication Systems & Sensing, Construction and Building Materials, Finance & Digital Economy, Hydrogen & Energy Storage, Intelligent Secure Systems, Membranes and Water Security, Refining & Advanced Chemicals, Renewable Energy and Power Systems, Smart Mobility and Logistics, and Artificial Intelligence.