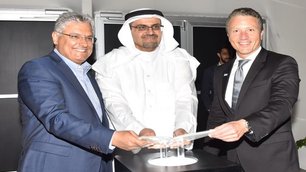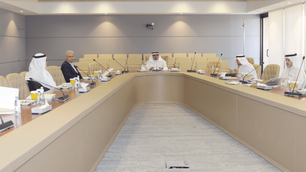 We must help build a more sustainable future for everyone
King Fahd University of Petroleum & Minerals (KFUPM) sees as its primary mission to improve the human condition and therefore amplify impact on society. It always has been a major player in shaping a better future for society. Whether it be in academics, research, projects, or volunteer work. KFUPM has aligned its activities with the highest mission of all, which is the mission of sustaining and developing the quality of life among all cultures and countries. At KFUPM, we remain committed to sustainability and continue to lead and encourage others to join us in improving the health of our planet.
This platform illustrates the achievements of the University's plans, news, and enhancements that align with the sustainable development goals of the UN.
Pushing Change Forward
When it comes to sustainability, we get more done when we move together. That's why we partner with nonprofits, research organizations, governments, and businesses through the global research consortium to build custom technology, deliver solutions and bespoke tools to accelerate meaningful change.
Chaired by Prof. Omar Yaghi, the Consortium for a Sustainable Future aims to bring together research and development collaboration bodies from industry, education, and government to overcome obstacles to sustainability.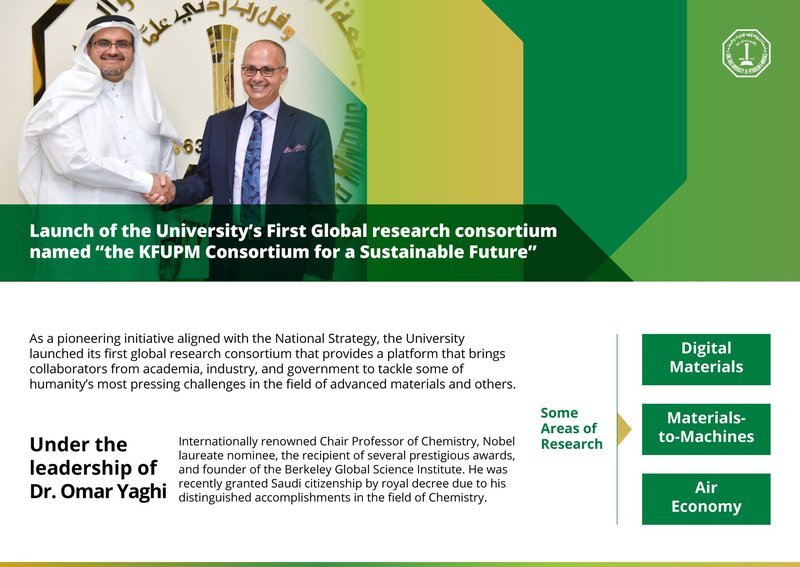 Meet Our Team
Sustainability Team Leader: Abdullah Abdulkarim Alasif (abdullah.asif@kfupm.edu.sa Phone:+966138608435)
Sustainability Team Member and EDI officer: Khalid Mohammed Alghamdi (khalid.ghamdi2@kfupm.edu.sa Phone:+966138601577)
Sustainability Team Member and Ethical values officer: Ali Hashem M Al Nasser (ali.nasser@kfupm.edu.sa Phone:+966138607387)