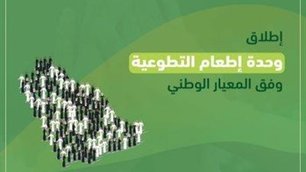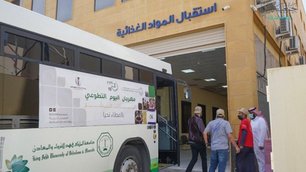 Zero Hunger
KFUPM believes that hunger is one of the greatest risks facing humanity. A large portion of the planet comprises impoverished countries. Our measures against hunger can be summarized in the following paragraphs.
---
Affordable Meals for Students & Staff
All affiliates under KFUPM, have access to affordable and healthy food. The food services department ensures that the food produced within the university is of the highest quality and at reasonable prices. Prices are lowered for students to ensure that all students can have access to affordably and healthy meals. In addition, KFUPM dining halls offer a variety of choices for people following different diets (vegetarian, vegan etc.).
Addressing National Hunger
Global Hunger Index (GHI) is a tool designed to measure and track hunger in different countries, at regional and global levels. GHI is calculated from data measuring undernourishment levels, child stunting, and child mortality data collected from each country. GHI values below 9.9 are low and desirable, while values above 50 are extremely alarming. With a GHI score of 6.8 in 2021, Saudi Arabia ranked number 29 out of 116 countries. Despite this remarkable GHI score, KFUPM continues to stay committed to reducing the hunger index to zero in Saudi Arabia.
At the local level, the university participated in establishing the Volunteer Feeding Unit from Saudi Food Bank (ITAAM), which promotes social sustainability by creating an environment that motivates all members of the society to volunteer with the association, in all available programs and projects in the field of food, and to provide safe food to the beneficiaries. In addition, the university has a large volunteer event organized annually where all students are encouraged to participate. Recent themes include: Health and Environment sectors, Homes for the Elderly, Orphanages, and other fields. In partnership with Alber charity, KFUPM volunteers helped to distribute food for families in need. KFUPM-Alber Charity Activity.