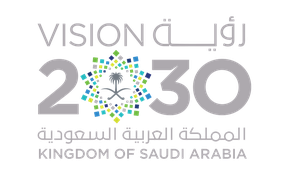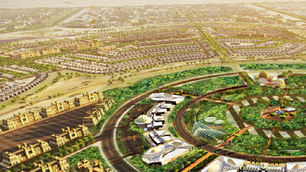 Sustainable Cities and Communities
KFUPM's campus is situated in the Eastern Region of Saudi Arabia, one of the fastest growing regions in the Kingdom. Education, research, and collaboration with local communities at KFUPM can help form inclusive, sustainable, and smart cities that support rural-urban linkages that are socially, environmentally, and economically beneficial and respectful of basic human rights.
---
KFUPM Measures Toward Sustainable Cities
The extent to which KFUPM believes in sustainable cities and communities is so much that it offers a variety of practices and academic programs which make cities inclusive, safe, resilient, and sustainable.
KFUPM support sustainable commuting by offering on-campus buses for students, a cycling club, and by offering essential services close to housing like a restaurant, Mall, and sports facilities.
Sustainable commuting is promoted regularly on campus for students and staff by email and by organizing events such as competitions.
KFUPM allows its employees to work remotely by following the regulations of HRSD. Refer to article 9, page 9.
Employees and Faculty Affairs Department provides affordable housing on campus with different options. Employees need to pay approximately only 4000 USD per year for housing, and that includes furniture, maintenance and utilities. The average renting cost for a nearby house outside the campus would cost up to 20000 USD per year. Refer to Page 135 in the faculty handbook (146 in the pdf).
Shared furnished students' housing costs only 600 SAR/Semester (US$ 160/Semester) and for free during summer, which makes it affordable for the students. Renting in nearby areas would cost up to 1500 SAR per month for a shared room. Refer to Page 35 in the student handbook (36 in the pdf).
Master of Engineering in Smart and Sustainable Cities and Master of Engineering in Intelligent Transportation are offered to communities around the world to face many complex challenges and secure their future energy, mobility, health, and environmental needs in a sustainable manner.
The new department in Smart Cities offers an undergraduate program on this topic and serves as City Planning 2.0, including sustainable transportation, 15-minute cities, the use of renewable energy, advanced green spaces and vertical farms, safe and affordable housing, and building resilient societies.
KFUPM Campus and Public Access
Apart from research and education there are multiple common facilities at KFUPM's campus such as: the medical center, Library, Sports center, etc. The public and local communities have free access to the university campus, library, academic buildings, and KFUPM Campus guided tours in architecture and history. The campus green spaces are also used by the public, with outdoor seating. KFUPM employees can issue a permit for visitors and once obtained, members of the public can visit the common facilities (excluding sensitive buildings like the R&D Labs)
Public Engagement: Events in University Campus
Hxplore (Summer Research Creativity Challenge) for outstanding high school students.
KFUPM continues organizing career day as has been done for over thirty years as a leading idea and major achievement associated with this University that is always keen to adopt initiatives and ideas, and experiences that contribute to serving students and help them to start their career.
People and Tribes, "شعوباً وقبائل" is a semi-annual event where the students celebrate and show cultural heritage from different regions.