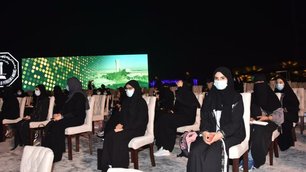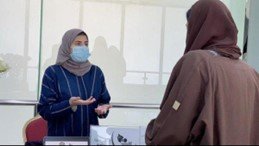 Gender Equality
The empowerment of women and the creation of equal opportunities are two of the main goals of KFUPM's transformation. KFUPM has achieved significant progress over the last three years in ensuring that males and females have equal chances, both as students and as part of the workforce.
---
The Proportion of Graduates with Teaching Qualifications
In 2018, the University Board approved the admission of local female students to KFUPM's graduate programs to contribute to research, innovation, and leadership. In the 2019/2020 academic year, about 100 female students from among more than 600 applicants started their postgraduate studies in multiple disciplines at KFUPM. As the university is taking steps towards achieving several goals of the Kingdom of Saudi Arabia's Vision 2030, it opened admission to female students in the 2021/2022 academic year, to undertake bachelor's degree for the first time. The university raised the female student's admission to 600 students. This is equivalent to 40% of the total admitted students and is increasing.
H.R.H Prince Abdulaziz Bin Salman Al Saud, who is also the Chairman of the University's Board of Trustees, noted that the enrollment of female students in the university will enable them to benefit from a long-standing national academic institution, which enjoys prestigious international academic standards, and of distinguished rank among the universities in the world, especially in various fields of sciences and engineering.
Energy minister: Graduation enrollment for girls at KFUPM is a matter of pride - Saudi Gazette

Student Access Measures
At KFUPM, all students can have a mentor through Students' Clubs and the Deanship of Guidance and Counseling, which seeks to support and assist students in defining, clarifying, and achieving their interpersonal competencies and academic achievements. It aims to obtain the following objectives:
1- Preparing new students for the university lifestyle.
2- Tailoring the aspects of guidance and counseling to the developmental needs of each student.
3- Providing psychological counseling for students
4- Enhancing academic achievement and capabilities.
5- Providing proper guidance for students who are not in good academic standing and ensuring follow-up with them.
6- Striving to provide continuous support and assistance to talented students and those with good standing to enhance their capabilities.
7- Proposing appropriate solutions to help female students resolve emotional, social, or behavioral problems while helping them make the appropriate career choice.
Female Education Dept. - Guidance & Counseling (kfupm.edu.sa)
The Proportion of Senior Female Academics
The university has been paying special attention to fast-tracking female employees into leadership positions, including critical functions such as public relations and students' affairs. The number of female employees in the university grew over the past three years. Over the past year, the university hired 90+ female employees.
The university is aggressively targeting female faculty members (to teach both genders). As a result, the number of female faculty members is steadily growing.
Meet our Women Leaders
Women's Progress Measures
In all of its workspaces, KFUPM removed all restrictions on female employment and ostracizes any type of discrimination against women. Any form of reported discrimination would result in permanent dismissal and a transfer of the case to the appropriate official(s) or authorities. Women are constantly encouraged by the institution to report any form of prejudice in order to create a welcoming and equal environment for everyone. View the IS FAIR Document.
The university follows the policy of the Ministry of Human Resource and Social Development regarding matters that have to do with maternity and paternity. Female workers are entitled to full-term maternity leave for a period of ten weeks. This can be distributed as needed starting with a maximum of four weeks before the likely date of delivery. Also, such a female worker shall be entitled to extending the maternity leave for one unpaid month. Duration of Maternity Leave | Labor Education (hrsd.gov.sa)